Every Asian store is different. There is always a huge treat with a fantastic selection of Indian spices and natural ingredients from the Middle East.
Whether you run a catering business or just looking forward to shopping for home groceries, Asian stores never disappoint.
A visit to an Asian grocery store yields more than the item you buy but avail a wealth of information. Asians love sharing information.
Asian grocery stores will add new ingredients and expand your cooking skills. The markets are cheaper than most places with exposure to natural herbs, spices, and ingredients, which inspire kitchen creativity.
Check out our list of 17 best things to buy at an Asian grocery store.
1. Sauces
Have you tried Huy Fong Sriracha? You should also know that Huy Fong produces Sambal Oelek, a ground chili that is most popular in the Asian community.
There are many kinds of chili, but it's only in the Asian grocery stores where you will find 3 Mien and Shark brands. The ingredients offer a fantastic way to expand your saucy repertoire.
The stores also provide oyster sauce, fermented bean pastes, Chile jams, soy sauce, and fish sauce.
2. Quality Sake
You would think sakes are available in your local liquor and spirit stores until you start looking for one. If you are lucky, you only find a handful of sakes in the large chain liquor store.
Tried the Asian grocery stores yet? Probably not. The stores offer dozens of quality sakes coming in different sizes, styles, and types. It is an excellent choice for marinades and sauces.
3. Tea

Asian stores have got you covered on a variety of tea choices. Get an aisle full of loose-leaf tea with multiple flavors and reasonable prices in the market.
4. Live Seafood

Asian grocery stores are so popular when it comes to fish and seafood—the likes of lobsters, crabs, and eel, to name but a few. The perfect place to get all these best live fish dishes worldwide is in the Asian stores.
If you get stuck with the cooking process, don't worry; fishmongers are there to help you out.
5. Chopsticks

Chopsticks are fun to eat, but do you know where they come from? Most homeowners prefer using chopsticks due to ease in cleaning, unlike standard cutlery.
Asian grocery stores avail unique chopsticks in the market, which are steel and silicon. Silicon is the most kid-friendly chopstick available.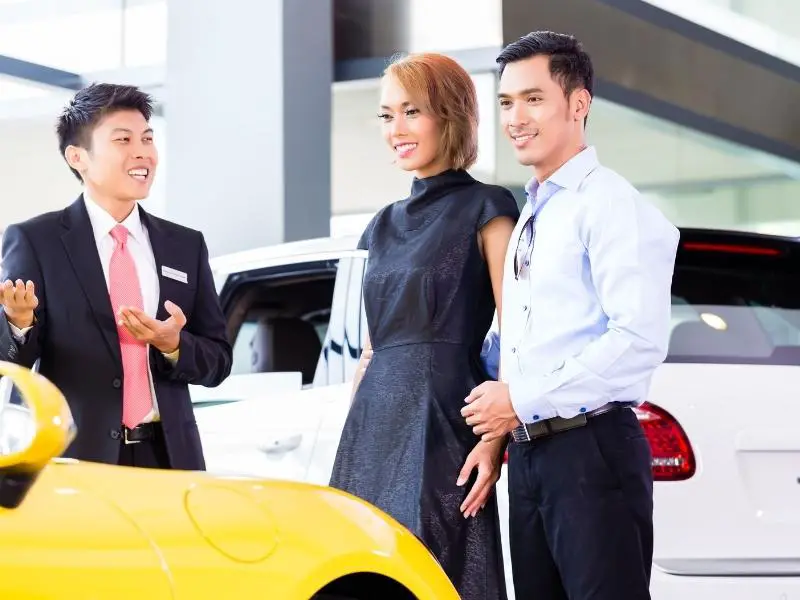 6. Rice
Local Asian grocery stores have large quantities of rice. If you need to stock up on some rice at your home, spare some time and energy as there's lots of rice here.
Most bags are prepackaging at 15lbs, but you can get as many as you want.
7. Local Produce
The local Asian market offers the best goods from the farms. There's the availability of all forms of greens, herbs, and chilis. There are loads of leaves, sprouts, and even citrus, which you can use in your daily dishes.
8. Dried Foods
Another reason why you must desire to visit an Asian local grocery store for is the dried foods. Have you ever eaten dried mushrooms? These are major flavor boosters for most dishes.
Dried mushrooms are sold in a variety of sizes and types. They are available in vacuum-sealed bags in large chain grocery stores, but you get your desired quantity in plastic cans locally.
9. Spices
The Asian grocery store is a hub for all forms of spices. It's fantastic that you get to choose the ground version you desire to work with. You can get chili, cinnamon, cumin, and mustard all under the same roof.
You name it, and Asian stores will have it for you. Dried chilies are a perfect recipe for homemade coffee. Grind them and add them to your coffee grinder for an excellent-tasting coffee.
10. Quail eggs
Quail eggs are much small than chicken eggs. Small eggs, actually a quarter of chicken eggs, are famous due to their high protein content, and there is word that it has medicinal benefits.
You can buy a pack of quails at an Asian grocery store and eat with sesame salt. They are a charming dish with the biggest yolk-to-white ratio.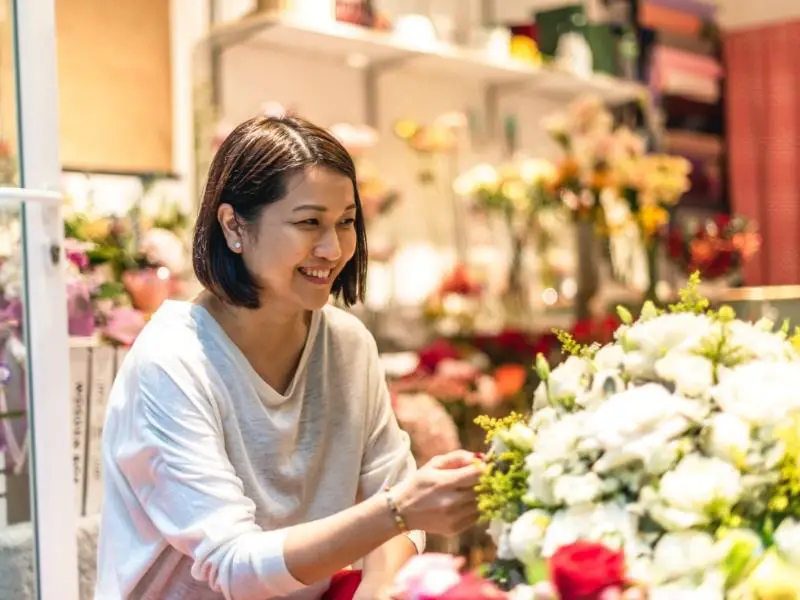 11. Fresh herbs
Probably this is the main reason you visit Asian grocery stores every weekend.
Fresh herbs are essential to Asian culinary traditions. Southern Asia, for instance, uses fresh herbs in all manner of servings, from stir-fries to salads to leafy wraps.
Fresh add a unique flavor to stir-fries and stews.

12. Fried Tofu
Tofu is a pure protein potential dietary food most popular with vegetarians. It is popular in Asian markets and is made in a similar way you make cheese. To prepare tofu, ground-up soybeans in water and let the solids separate.
That liquid is then combined with a natural firming coagulant which causes the formation of curds. The curds are then pressed, and there you have it.
If you want to save time and energy in the preparation, Asian grocery stores have all the fried tofu you need.
13. Noodles

How is it possible to visit an Asian grocery store and fail to buy noodles? These are the mainstay of Asian culture.
The Asian grocery store has entire aisles of dried noodles available in different kinds of rice noodles and egg noodles.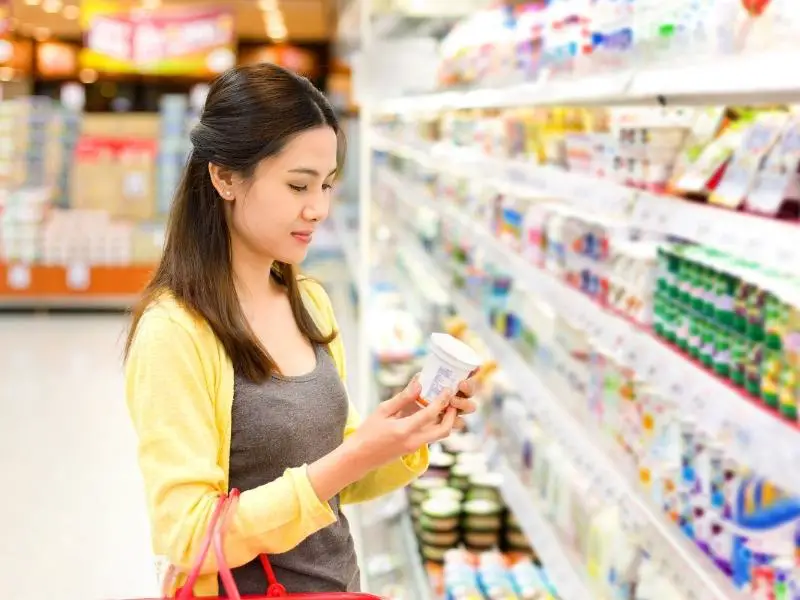 14. Fruits and vegetables
There is always a wide array of Asian fruits and vegetables to choose from. You can be pretty assured of fresh fruits if you decide to buy from Asian stores.
In addition to variety, they are cheaper than supermarket stores. You can try out Rambutan, mangoes, lychees, jackfruits, or mangosteen.
15. Pocky
These are delicious kids' snacks availed at local Asian grocery stores. The snacks are available in large quantities and are very cheap. It's a good takeaway since your kids will be expecting something after leaving the house for shopping.
16. Meat
The butcher at your local Asian grocer will have ready meat for you to grab.
There is a pretty of meat available, including frog legs, chicken feet, bones, pigskin, fish head, intestine, and other specialty meat.
It's a perfect place to fill up your chicken stock.

17. Flours
You can purchase many varieties of flour, from potato starch, rice flour, and sweet flour, among others. Tapioca flour, for instance, is a fantastic milled ingredient for wonderful dishes.
Fill up your four stocks at Asian Grocery stores.
> You may also like: What Are the Most Common Aisles of a Grocery Store? <<