For anyone in need of prescription assistance from Costco Pharmacy but is not sure about the details such as operating hours, prices, membership status, and range of products, below is a guide on Costco details that you can check out.
Costco hours for normal days
There are 800 Costco stores all over the world, 550 of these stores being in the United States alone. It is therefore probable that you live near one of these stores.
You can contact them for the best emergency and regular pharmacy services.
Costco Pharmacy hours are likely to vary regionally for various locations across the United States. They are open all week long apart from Sunday.
They open at 10:00 AM and close at 7:00 PM from Monday to Friday and 9:30 AM to 6:00 PM on Saturday.

The aforementioned are the regular Costco hours. However, these hours may be varying for certain regions.
For instance, a store may be open till 8:30 PM in select locations, taking into consideration the benefit of customers who work till so late.
It is, therefore, recommendable that you contact them in case of an emergency so that you can confirm Costco hours for the store near you. Doing so is convenient since it saves you time and the money you could have spent getting there.
Most of these stores close between 1:30 PM to 2:30 PM for a staff lunch break.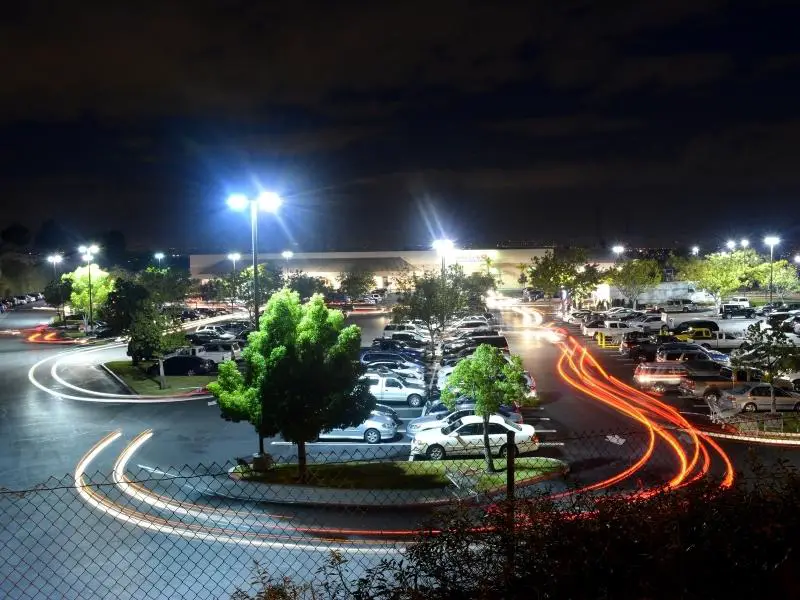 Costco Pharmacy Holiday hours
Nobody would ever wish to visit any medical center on a holiday. However, circumstances might force you to do so.
Costco considers their customers' emergency needs and operates during regular hours during some of these holidays:
New Year's Eve
Mother's Day
Father's Day
St Patrick's day
Easter
Presidents' Day
Christmas eve
Halloween
Veterans day
Columbus Day
Cyber Monday
Cinco de mayo
Valentine's day
Martin Luther King, Jr Day.
Costco official holidays
Costco may not open during the following holidays:
Labor Day
Thanksgiving Day
Independence Day
Memorial Day
Easter Sunday
New Year's Day
Christmas day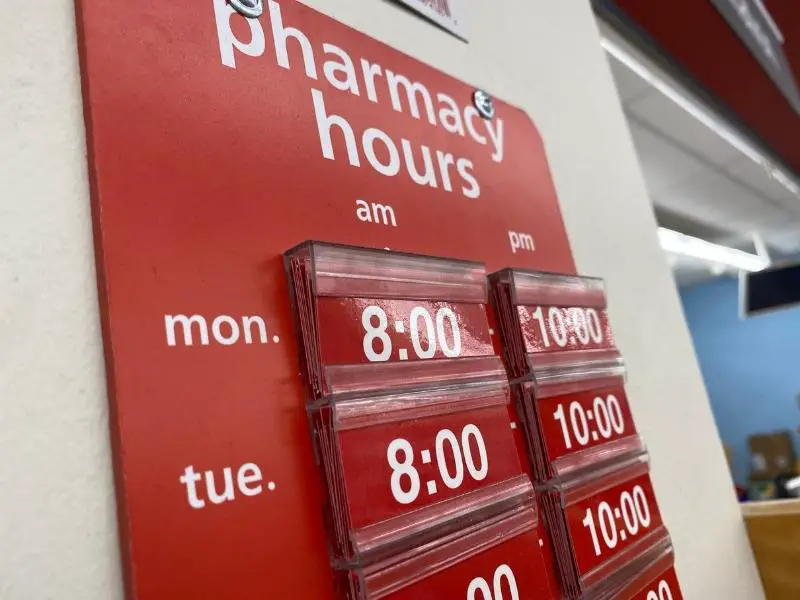 Is Costco pharmacy cheaper?
In the modern-day world of soaring prescription prices, Costco ordinarily has some of the lowest and best medication prices.
According to studies, most of Costco's costs were 50 percent cheaper between 2017 and 2018 compared to other brands in the same niche.
According to Costco, you will save anything in the range of 2 and 40 percent, which will depend on the drug that you purchase. Costco membership makes it even cheaper.
Can I use Costco pharmacy without a membership?
You can purchase Costco prescriptions without being a Costco member.
Their pharmacy counter accepts various payment methods such as ATM and debit cards, cash, Costco shop cards, and Visa.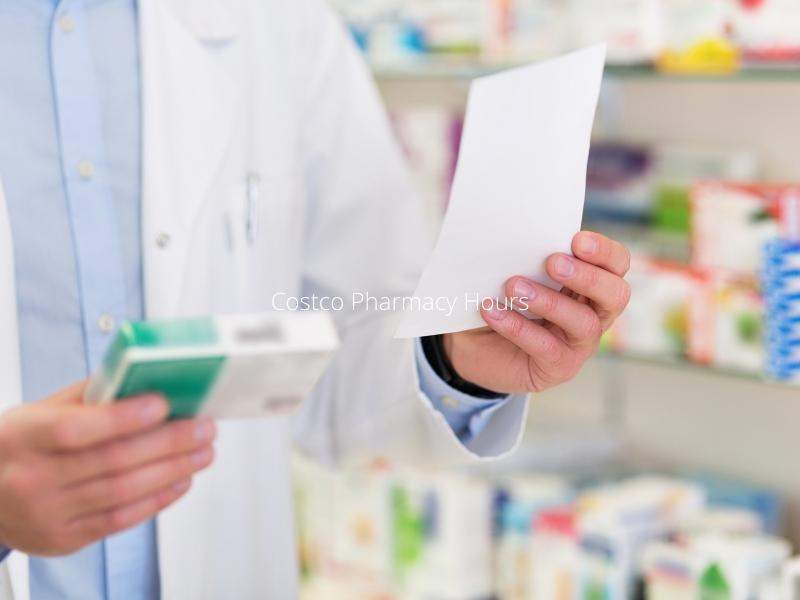 Can I refill a Costco prescription online?
You can refill a Costco prescription online when you have previously purchased a prescription from any Costco Pharmacy store.
All you need to do is click on 'Refill prescription' on their website and enter the warehouse number, patient's name, and the prescription number you wish to refill.
You will be prompted to confirm your refill request.
They will give you an estimate of the waiting time before picking up.
How do you use Costco pharmacy?
In order to use Costco Pharmacy, you need to create an account, order a prescription, confirm your prescription request, and you will receive your order.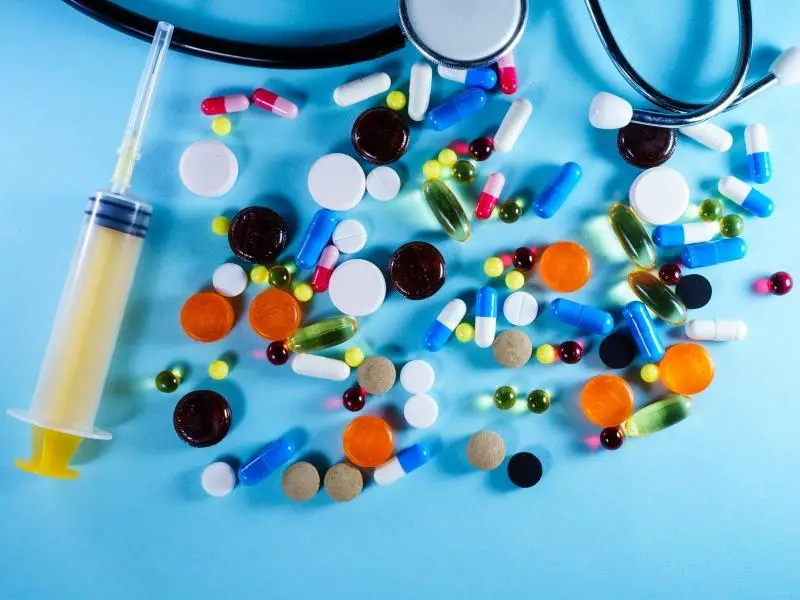 Is GoodRx accepted at Costco?
Yes, Costco is among the pharmacies that accept GoodRx.
Does Costco do 90-day prescriptions?
Yes, you can request a 90-day prescription supply at the Costco Pharmacy.
Are prescriptions cheaper at Walmart or Costco?
Prescriptions are cheaper at Costco than at Walmart since you typically enjoy more significant discounts at Costco than at Walmart.
Discounts at Costco range from 2 percent to 40 percent, while Walmart gives you discounts of between USSD 0 to USSD 0.05.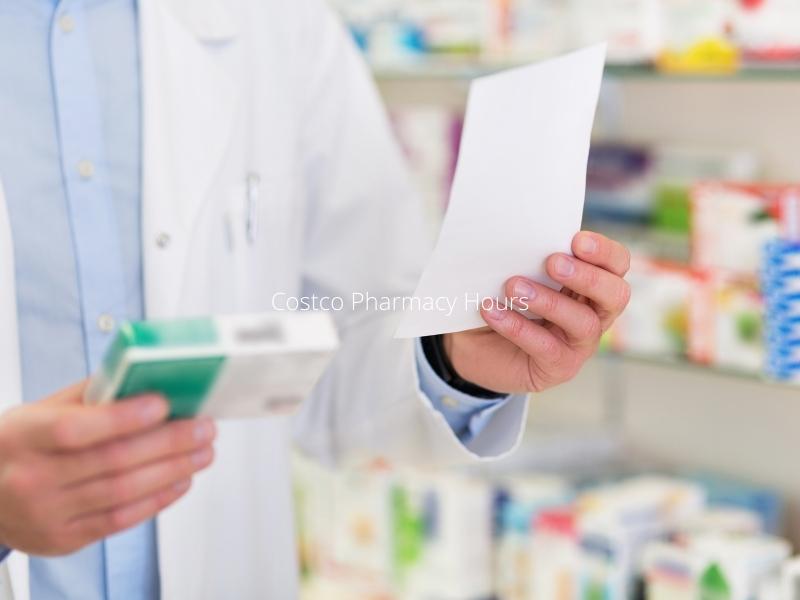 Why are prescription drugs cheaper at Costco?
Costco has quite a massive inventory.
It, therefore, cannot lose by giving discounts on prescription drugs, while pharmacies majorly rely on their prescription sales.
In addition, Costco enjoys its bargaining power, which makes it easy to offer prescription drugs at discounted prices without a strain.
What pharmacy has the best generics?
Walgreens carries the day as far as the best generics are concerned.
They have a wide range of them, as well as a clear listing that features a tiered pricing system that is easily understandable.