Costco's Food Court has gained legendary status due to its high-quality menu food along with generous portions and affordable prices.
This retail shop offers a variety of what you may need to order.
Learn what Costco's court menu looks like in the below guide through the most frequently asked questions.
As I have said, Costco is a retail shop that offers regional and new menu items from time to time. Having this said, Costco food court does not offer a secret menu.
However, someone order a creative and secret menu with a list of special items you want to be included in the menu.
2. What Kind of Pizza Does Costco Have?
Pizza is among the cheapest and most tasting food you will get here at Costco. Below is a comprehensive review of the pizza menu in Costco.

– Combo Pizza

This pizza combines veggies and meats. It is a combination of safe ingredients utilized in both the cheese varieties and pepperoni.

– Pepperoni

It has 60 slices of pepperoni.

– Cheese Pizza

Costco uses fresh cheese to typically bake this pizza. This means someone does not have to worry about any unhealthy processed cheese.

– Customized Pizza

For this pizza, Costco allows the consumer to order it with his or her preferred ingredients.

– Costco Pizza Calories

– Cheese Pizza slice – 710

– Whole 18" cheese pizza- 4.260

– Pepperoni Pizza slice- 650

– Whole 18" Pepperoni Pizza- 3,880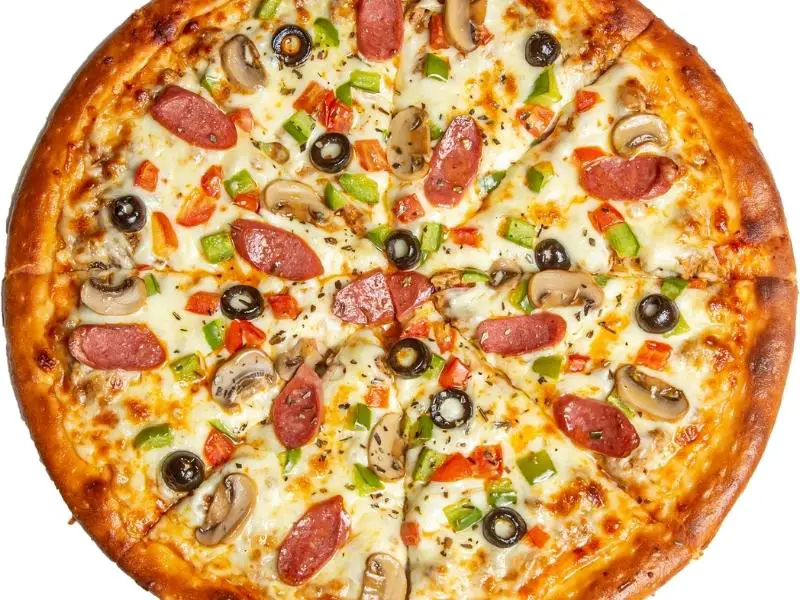 3. What Hot Dogs Does Costco Use in Food Court?
Generally, Costco hot dogs in the food court are made of Kirkland Signature beef. They contain no meat byproducts or any other kind of meat, only beef.
Other ingredients in this hot dog include salt, water, garlic, and spices. They also contain:

– Sodium lactate- a salt that aids regulate acidity
– Dextrose- the sweetener that is made from wheat starch or corn
– Sodium diacetate- This is seasoning with preservative properties
– Sodium Nitrite- this helps to cure your hot dog
– Sodium erythorbate- this helps to give color to the hot dog
To add to this, Costco hot dogs are as well made without dangerous addictive's like filler, phosphates, artificial coloring, corn syrup, and artificial flavoring. Below are other things to know about Costco hot dogs:
– They are boiled to around 180 degrees for 15 minutes until they shoot to 165 degrees F internal temperature.
– They are dairy–free
– They are gluten-free
– They have 580 calories each
4. What Type of Food Does Costco Have?
– Chicken bake
– Hot dog
– Double cheeseburger
– Turkey provolone sandwich
– BBQ brisket sandwich
– Chocolate/ berry sundae vanilla swirl
– Chicken Caesar salad
– Acai Bowl
5. What is the Costco Hot Dog Hack?
This is a trick that involves a Costco hot dog wiener, a slice of the cheese pizza, a post-meal nap, and a large pile of napkins.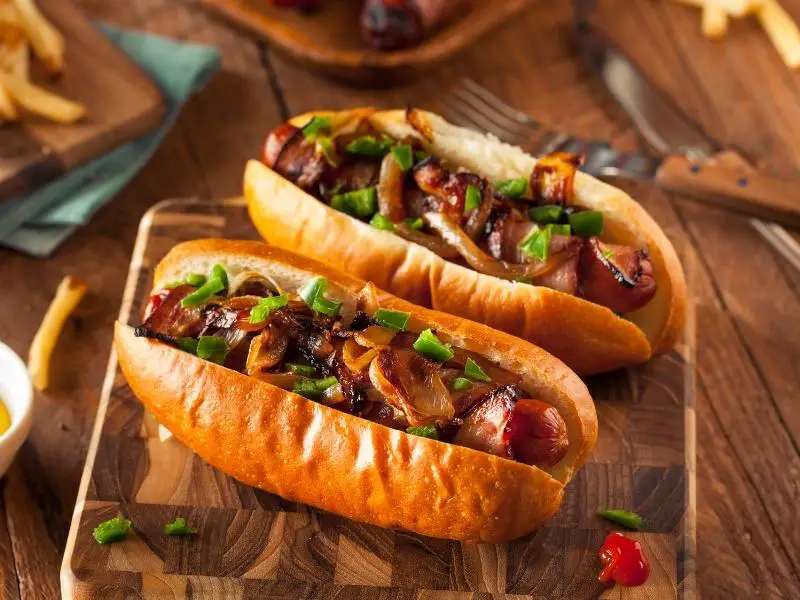 6. Why Are Costco's Fries so Good?
Their fries are well seasoned, so the consumer will not need extra seasoning or salt. Plus, they are made with a nice enough coating to make them healthy.
This actually holds to their specific nutritional value. In addition, Costco sells its fries in huge quantities yet at good prices.
7. What Kind of Pizza Does Costco Have in 2022?
– Cheese Pizza

Each of this type of pizza offers 700 calories, 3 grams of dietary fibers, 70 grams of carbs, 4 grams of protein, 7 grams of sugar, 1,370 mg of sodium, 3 gram of polyunsaturated, 28 grams of total fat, 14 grams of the saturated fat, 1 gram of the trans-fat and 3 grams of polyunsaturated.
Each slice offers 15 percent vitamin A, 80 percent calcium, and 20 percent iron.

– Pepperoni Pizza

This contains 720 calories, 11 grams of saturated fat, and 60 grams of cholesterol. Four grams dietary fiber, 68 grams carbs, 24 grams total fat, 1,290 mg sodium, 34 grams protein, and 6 grams sugars. Each slide provides 20 percent iron, 50 percent calcium, and 10 percent vitamin A.

– Combination Pizza

This pizza is a combination of 680 calories, 1,540 mg of sodium, 72 grams carbs, 4 grams dietary fiber, 36 grams proteins, 8 grams sugar, 65 mg cholesterol, and 29 grams total fat. Each slice consists of 25 percent iron, 50 percent calcium, and 15 percent vitamin A.
8. How Much is a Full Costco Pizza?
A slice of pizza in Costco costs 1.95 dollars, and full pizza goes for 9.95 percent.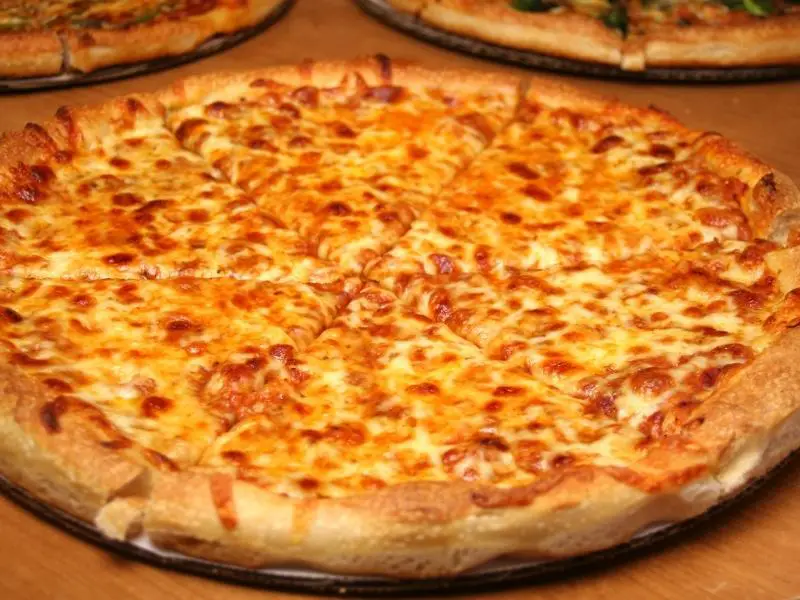 9. How Much is a Hot Dog at Costco?
Costco is the real deal with the best affordable prices for their food and snacks. The hot dog is fairly 1.50 dollars.
10. Does Costco Boil Their Hot Dogs?
Yes! They boil them at a temperature of 180 degrees water until they reach 165 degrees.
One pack tends to take around 15 minutes right in the stream tables, then holds them to about one hour before putting in.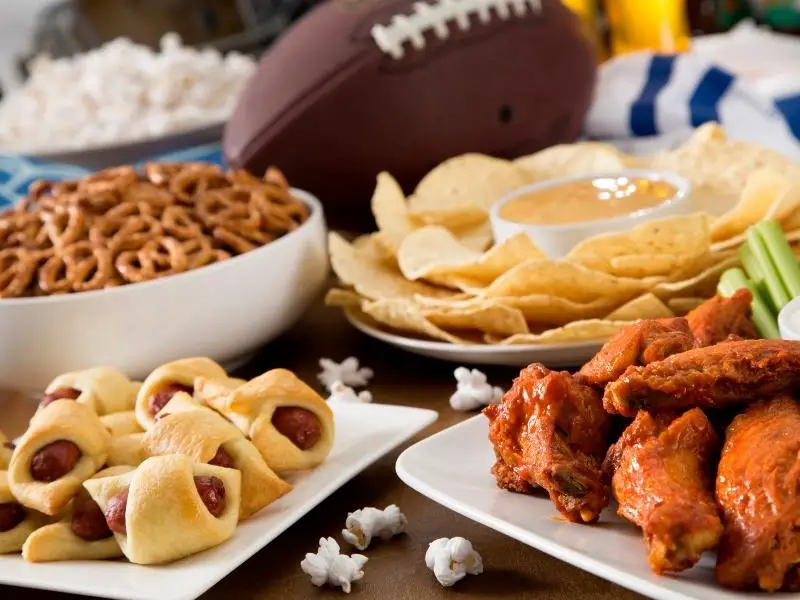 11. Does Costco Lose Money on Hot Dogs?
Not really! Placing their hot dog at 1.50 dollars, they refer to it as a "loss leader ."
This means it's used to typically draw more buyers for other related higher, priced items such as brisket sandwiches, chicken bake, etc.
In fact, their hot dog business only is said to make 1,000 dollars per year in the food court.
12. What is The Number Selling Hot Dog?
Off course, Costco as it is among the famous and most purchased shop when it comes to hot dog selling.
And this is because they firmly price their hot dogs at low prices that almost everyone can afford.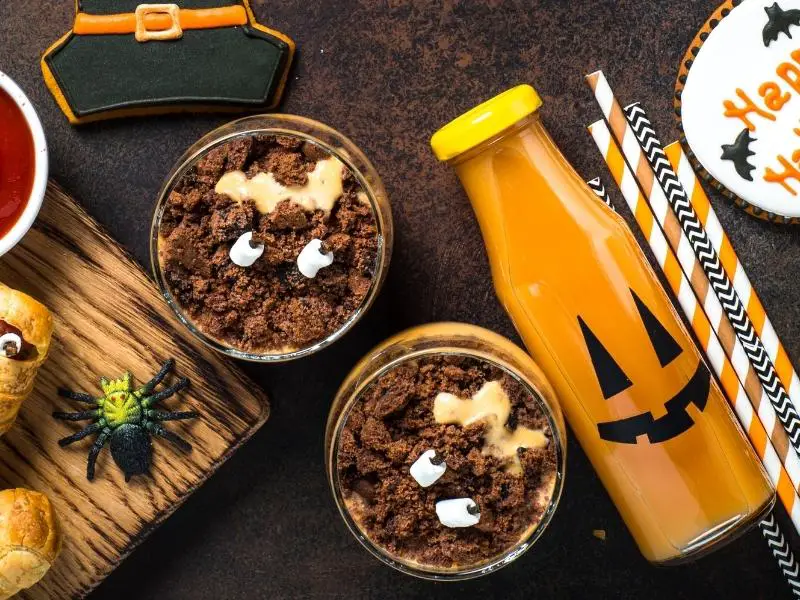 Final Verdict
There you have it! Where have you been purchasing your meals, such as hot dogs, pizza, and chicken?
Whichever the answer, you now know about Costco food court with their delicious items reasonably priced. You may want to make your way to one of their restaurants and taste their food.