Walmart is an American discount store operator and one of the largest corporations and retailers in the world.
Its company headquarters are located in Bentonville, Arkansas, but the franchise is famous all over the United States.
For the longest time, Walmart has gone by different names. Outside the country, for example, it's renowned as Seiyu (Japan), ASDA (UK), and Wo Er Ma (China).
These names are perhaps not as confusing as the nickname 'Wally World.'
In this article, we answer a prevailing question among American consumers.
Do People Call Walmart "Wally World"? If so, why do they do it, and what is the name's origin?
Why Do People Call Walmart "Wally World"?
Wally World is a jargon for Walmart coined from a fictional amusement park featured in National Lampoon's Vacation, a 1983 comedy film.
The amusement park was called Walley World and was so popular among viewers that it inspired the nickname that remains in use today.
Does Walmart Have Another Name?
Yes, Walmart has several alternative names, some formal and others nicknames. As already mentioned, the company operates under different names in some countries.
It also has nicknames within the United States such as Balls-Mart, Hellmart, Walmart, and Wally World. As you can see, many of these names are not very flattering.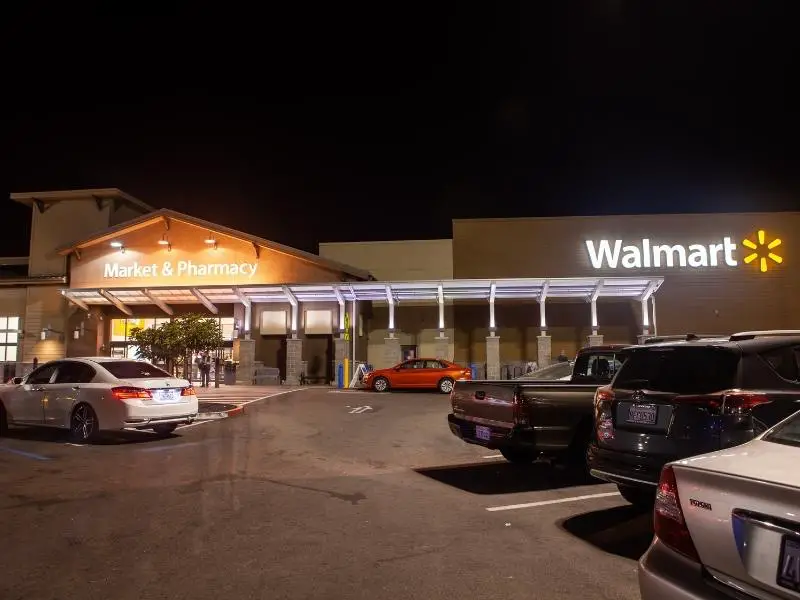 What Are Some Nicknames for Walmart?
Walmart is considered a key part of the American way of life, and people, towns, and cities all over America have coined a name for the franchise. Some common Walmart nicknames include:
Balls-Mart
Wally World
Grubby
Walmart
Wally
Hallmark
Fat Farm
Walbags
>> You may also like: Is It Safe to Eat Raw Salmon Sushi from the Grocery Store?<<
Is There a Real Wally World?
Sadly, Wally World, as represented in the 1983 film, is not a real place.
The name is slang for Wahttps://www.walmart.com/lmart and refers to the fictional amusement park features in the film. Still, there are some locations in North America that carry the name, although they look nothing like the park.
A good example is Wally World Riverside Camping in Loudonville, Ohio, which is a family-friendly campsite.
What Does Walmart Stand for?
There are no official records about the origins of the Walmart name. However, it is believed that a name is an abbreviated form of the founder's name – Sam Walton – combined with Market.
Simply put, Walton-Market was abbreviated to Walmart.
>> You may also like: Where is jackfruit in the grocery store?<<
What Was Walmart Called Before?
When Sam Walton opened the first Walmart store in 1962 in Arkansas, he called it Wal-Mart Discount City.
The company was later incorporated in 1969 under a new name, Wal-Mart Stores Inc. In 1992, the hyphen in the name was replaced with a star and later removed in 2008 to leave Walmart.
>> You may also like: Save A Lot of Hours: does-Kroger-take-apple-pay?<<
When and Why Walmart Did Change Its Legal Name?
Walmart announced its intent to remove the hyphenate and word 'stores' from its name in 2008.
This move marked the company's campaign to rebrand and redefine its goal in light of the growth of online shopping.
Generally, the company wanted to establish itself as a key player in the world of online shopping, departing from over-reliance on physical stores.
Additionally, by changing its legal name from Wal-Mart Stores, Inc. to Walmart Inc., Walmart wanted to reflect its growing status.
The name change – which took effect on February 1, 2018 – was designed to show consumers that the company would meet their shopping needs through online sales, mobile shopping, or pickup and delivery.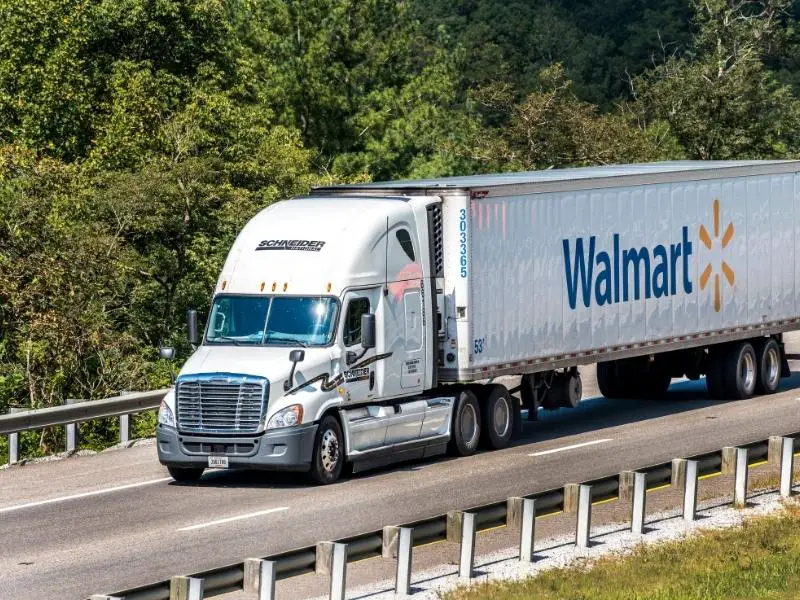 This was not the first time Walmart changed its name.
The company's legal name during the 1969 incorporation was Wal-Mart, Inc., which was later changed to Wal-Mart Stores, Inc. Forty-Seven years later, the company made the change that is in effect today.
Is there a Wally World in California?
The Walley World theme park in National Lampoon's Vacation is a fictional amusement part but was represented in the movie by Six Flags Magic Mountain and Santa Anita Park in Valencia and Arcadia, California, respectively.
Some of the scenes were also shot on Magic Mountain. So, while these parks do exist in California, they do not go by Walley Word nor look like the movie version.
Conclusion
Do People Call Walmart "Wally World"? Yes, they do.
The name Wally World originated from an imaginary amusement park featured in a 1983 film and has grown in popularity as the franchise's nickname ever since.
Still, as is the case with many slang terms, it is not possible to pinpoint the exact origin of the usage. It is, however, important to know that the nickname was meant to be endearing, unlike other common terms for the company used today.
>> You may also like: Save A Lot Hours: What time does it open?<<